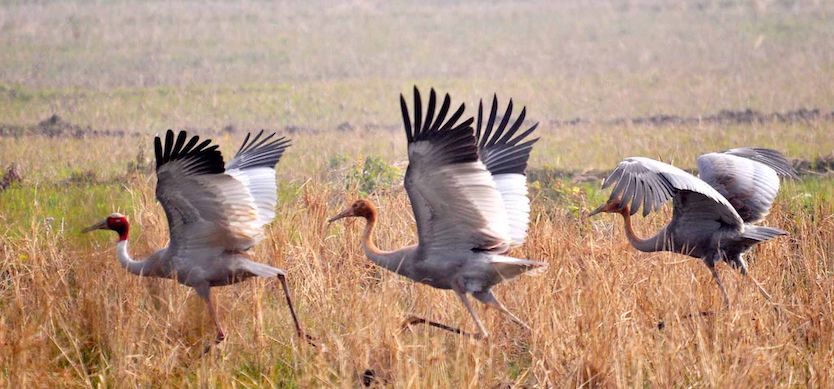 If you are bored because the tourist destinations are not new, let's go to the Mekong Delta right away. Undoubtedly, your trip will be incredibly memorable.
So, what in the Mekong Delta makes visitors happier than other places?
That is, with the terrain of rivers and canals, this countryside does not lack interesting activities for you and your friends, family to have fun. In this article, we will list the best choices for you. Let's explore with us!
Digging ditches to catch fish
Following the flow to An Binh Islet, you will enjoy the fresh air of the Southwest River area. There are many farms where you can paddle and bathe in Co Chien river, catch fish in ditches or by nets, etc. In which, the 2.2-hectare-wide Vinh Sang is the most famous garden ecotourism area of ​​Vinh Long province.
After that, you can grill snakehead fish and enjoy the delicious dishes such as porridge, fish cooked with fish sauce bow, and sweet and sour snakehead fish soup, etc.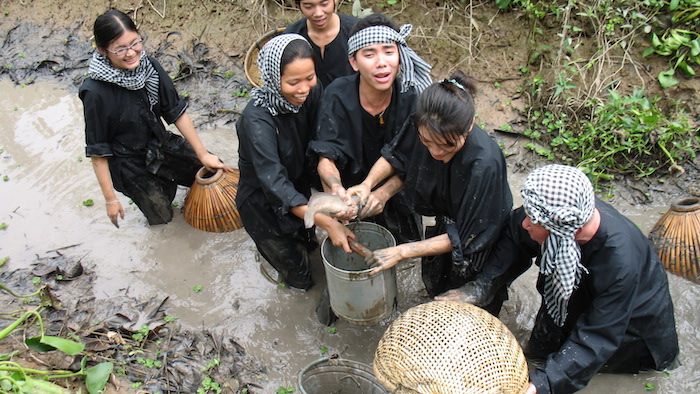 Joyfully catching fish in the Mekong Delta
Fishing crocodile
Visiting Southwest ecotourism areas like Phoenix Islet (Ben Tre), you will have a chance to see and fish crocodiles. Besides, you will know how to feed, take care of crocodiles on the farm, and enjoy the delicious grilled crocodile.
Visiting the orchards on the island
It will be a shortcoming if you come to Can Tho without visiting My Khanh tourist area, home to more than 20 kinds of fruits and many rare animals. Here, you can breathe the fresh air, walk in the shade gardens, or enjoy the Southern amateur music, etc.
The ecological tour in Can Tho will also leave tourists with impressions of cultural and historical relics such as Binh Thuy ancient house, traditional craft villages, and unique features of the three ethnic groups of Vietnam, China, and Khmer.
Finally, do not forget to buy the adorable souvenirs with the cultural beauty of the rivers and gardens here.
Having breakfast at Cai Rang floating market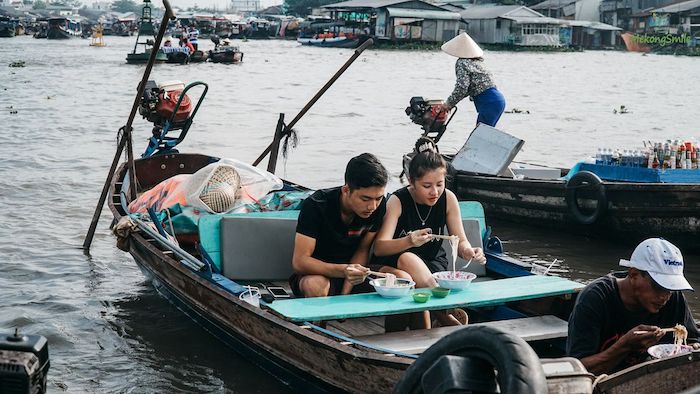 Experiencing the breakfast at Cai Rang floating market
Traffic in the Mekong Delta is mainly boats, so floating markets are considered as the spirit of the place. These markets are really worth visiting during your trip to Vietnam thanks to its unique beauty.
Here, Cai Rang is one of the most famous Mekong Delta floating markets which is located in Can Tho. You will have countless unforgettable memories here, such as buying fruits or eating "hu tieu" on the river, watching the bustling trading scene, etc. Note that you should get here early in the morning, from 5:00 am, to avoid being late.
In Cai Rang floating market, you contact Mr. Thai (093 9729 609) to book tickets.
Traveling on boats in Tra Su melaleuca forest
If you come here in the flood season, renting a boat to explore the canals will be extremely interesting. In the flood season, the water overflows with green duckweeds.
In Tra Su cajuput forest, coming to the tourist area, you will see the fixed price for each service. The boat trip is about VND 60,000/person. If you're lucky, you may experience catching fish by nets with the fishers.
Visiting fish rafts in Chau Doc floating village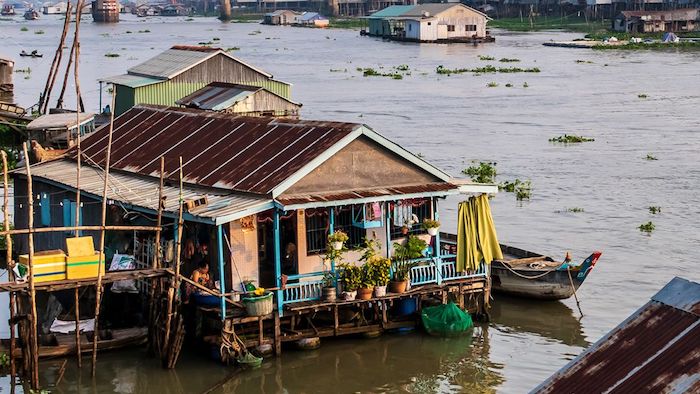 Chau Doc floating village
With all that is the mark of a golden age when it used to be an economic focal point of An Giang, the floating village of Chau Doc is a place worthy to come once.
Visiting here, in the space of houses floating along the upstream Cuu Long river and two branches of Tien river, Hau river, you will admire the process of raising fish in the river, listen to stories of ups and downs, of the profession here.
Afterward, you will work with them to experience as a fisherman such as taking raw materials for fish food, checking the health of the fish, weighing, and feeding them, etc. These jobs are simple but very interesting.
Exploring bird sanctuaries
When it comes to the Southwest bird sanctuaries, Tram Chim National Park is the most outstanding. Every year, when the flood comes, Tram Chim is like wearing a new colorful shirt with a brilliant dance of nature.
Furthermore, the Mekong Delta currently has about 30 large and small bird sanctuaries scattered across the provinces of Tien Giang, Ben Tre, Vinh Long, Tra Vinh, Dong Thap, Can Tho, An Giang, Ca Mau, and Kien Giang, etc. Some are formed for a long time and are hundreds of hectares wide like U Minh Thuong forest (Kien Giang) or Ngoc Hien (Ca Mau).
Although the dry season is more recommended, the rainy season has its own exciting and unique features. If you need further information about the Mekong Delta tours, feel free to contact us. Don't hesitate to like and share the article with others if you find it useful for you. Thank you.