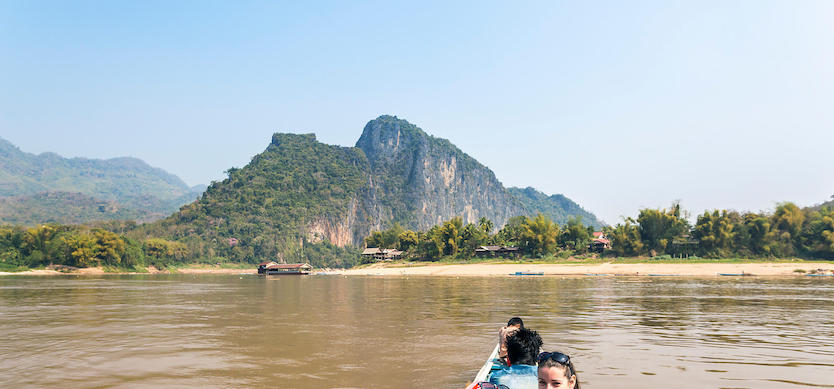 Mekong River is the 12th largest river in Asia, flowing through 6 countries, including Vietnam. So, for a perfect trip here, many tourists choose to visit famous Vietnam places and then move to the Mekong River.
Because the distance from Saigon is very convenient to get to the Mekong River, if you come from Hanoi, you should go to Saigon first. However, there are other ways that you can go straight to the Mekong region without going to Saigon.
In general, this article will provide a full range of ways to help you get to the Mekong River from Hanoi depending on your travel needs.
Let's explore!
How long is it from Hanoi to the Mekong River?
The Mekong River is one of the largest rivers in the world. This river comes from the high mountains of Qinghai province, passing through Tibet along the length of Yunnan province (China), through Myanmar, Thailand, Laos, and Cambodia before entering Vietnam.
In Vietnam, the Mekong River flows through Can Tho city and 12 southern provinces, collectively referred to as the Southwest or the Mekong Delta.
From Hanoi to the nearest location of Mekong Delta (Long An city of Tien Giang province) is nearly 1,800 kilometers. With such a long distance, you, of course, should not come here by bus or car but by plane.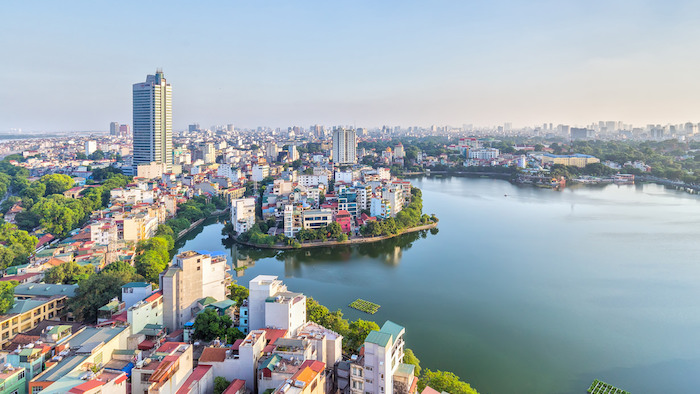 Hanoi is quite far from the Mekong Delta (vietnam-guide.com)
Saigon lies in the middle of the two locations, but it is close to the Mekong Delta, only 2-4 hours driving. Currently, to fly from Hanoi, you only have the choice of two airports in Saigon or Can Tho city.
Let's see the advantages and disadvantages of each option.
Hanoi - Saigon - Mekong Delta
Benefits
Many travel agencies organize Mekong Delta package tours and welcome guests from Saigon. If you want to go on a tour, flying to Saigon will be very reasonable.

Saigon is also a must-come city in Vietnam. Traveling to Saigon before going to the Mekong River will be a memorable experience for you. Especially, you can also visit 5 appealing islands in South Vietnam.

Every day, countless flights are operated from Hanoi to Saigon. Therefore, there are many points of time, airlines, and fare ranges for you to choose from.
Drawbacks
You will have to move quite a lot after landing. You can choose a taxi, motorbike taxi (not highly recommend), or passenger car to travel to Mekong Delta points.
How to go
You should book plane tickets 1-2 months in advance on the official website of Vietnamese airlines or through retail agents. If you're lucky, you'll find cheap tickets. Some reputable websites selling air tickets include Traveloka.com, Skyscanner.com, and Bestprice.vn, etc.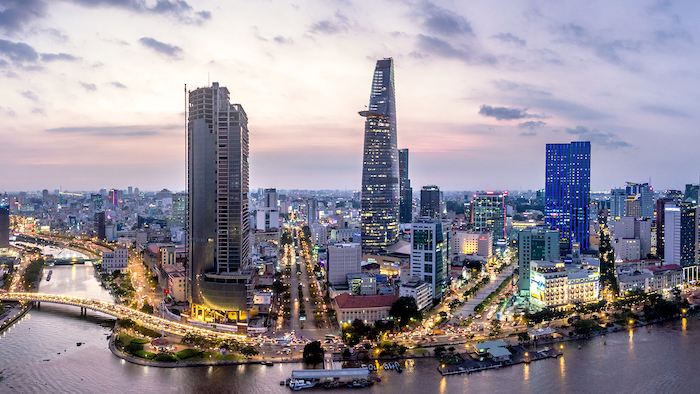 You can travel to Saigon before reaching the Mekong River
Ticket prices from Hanoi to Saigon will fluctuate from VND 1.5-4 million depending on the airline and flight time.
After landing at Tan Son Nhat Airport (Saigon), you will move to the city center by taxi or motorcycle taxi. Some cheap and reputable taxi companies in Saigon are Mai Linh (028.38383838), Vinasun (028.38272727), Savico (028.38212121), Saigon Air (028.38118118), and Saigontourist (028.38458888), etc.
To go to the Mekong Delta from Saigon, you will arrive at the Eastern bus station at 292 Dinh Bo Linh, Ward 26, Binh Thanh District to buy tickets. Otherwise, you can buy online tickets on the official website of the bus terminal that is benxemiendong.com.vn. Fares will range from VND 100,000 to 300,000 depending on the distance you need to go.
Hanoi - Can Tho
Benefits
Moving straight to Can Tho means you will save a lot of time, effort, and travel expenses.

Can Tho has a very convenient location that is in the middle of the Mekong Delta, so moving to other provinces will be effortless and cost-saving.
Drawbacks
Because flights from Hanoi to Can Tho are not much, your travel time will be much more limited than flying to Saigon.
How to go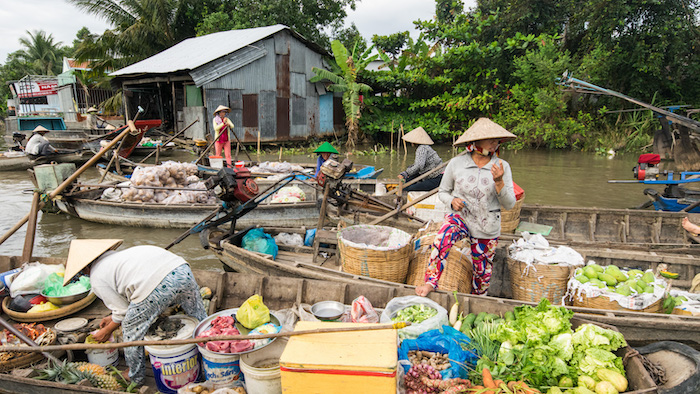 Can Tho has a variety of highlights for you to explore (shoesyourpath.com)
You'll buy airplane tickets as the way to fly to Saigon, but the Tan Son Nhat Airport will be replaced by Can Tho Airport.
From the airport to the city center, you can choose a taxi, bus, or motorbike taxi. Currently, many taxi companies operate in Can Tho Airport, including Mai Linh (0710.3.82.82.82), Hoang Anh (0710.3.79.79.79), Can Tho taxi (0710.3.69.69.69), and Hoang Long (0710.3.688.688), etc. Travel cost by taxi is about VND 200,000-400,000 depending on each location.
To move to other provinces, you can go to the central bus station of Can Tho city on National Highway 1A, Hung Thanh, Cai Rang District to buy passenger car tickets.
Hope that with our guide of the best ways to move from Hanoi to the Mekong River, your trip will be much more comfortable and effortless. For further information, feel free to contact us or visit our website. Please like and share the article with others if you find it useful for you. Thank you.